April 2019 CREATING HOME NEWS
CREATING HOME NEWS
Collin, Denton, Dallas, Ellis, Kaufman, Rockwall and Tarrant Counties
• April 2019 •
CREATING HOME NEWS - news for people living with intellectual/developmental disabilities and neurodiversty, their families, and people who support them in their goals to live to their fullest potential.

Let's create housing options so that people with disabilities can select from homes near health providers, employment, transportation, and social opportunities. They have the right to nothing less.



Female Housemates with Disabilities wanted!

1409 Mosswood Lane
Irving TX 75061

Entire house renovated

Near medical, transportation, shopping

Rent approx. $750/month per resident, plus utilities. Bring your Mainstream Voucher and we will contact the Housing Authority.

Offered by Kathy Lipnick at 214-216-2226 or email kathy@keyreadyliving.com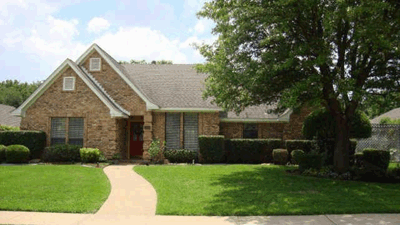 Open House!
Neighborhood Home, Plano, TX
Sunday, May 19, 2019
2:00pm – 4:00pm
2508 La Vida Place
Plano, TX 75023
Opportunity for high or moderate functioning, friendly lady (2 openings available) to join another dynamic, moderately functioning lady to live in a comfortable 4 bedroom, 3 bathroom custom home in Plano Texas
Full time female live-in caregiver
Each available spacious bedroom has large closet and with a shared bathroom
Home has two large living areas with double-sided fireplace, covered back patio with ceiling fans, side patio for outdoor dining and small vegetable and herb gardens
Home is in walking distance to neighborhood parks, walking trails, public library and fire station and is within DART paratransit service area
Rate is $650/month for rent including utilities
Additional fee for full time female live-in caregiver
Contact Mecca Robbins at 214-725-2794 or Krystal Winget at 214-952-8865
CPSH Guide 2019 Update - Amazon
Planning for Person-Centered Independent Living:
A Texas Families' Guide to Person-Centered Planning for Loved Ones with Intellectual and Developmental Disabilities and Neurodiversity
Now available in ebook and paperback.
Amazon review: Trying to plan the future for your special needs child? This book defines programs/services available in Texas with detail, yet it is a quick read. Learn about ABLE accounts, Transportation, Housing, Vocational programs and more! This is my new "bible" to plan my daughter's future. It is straightforward information for what can seem very challenging for parents. It is wonderful to have all this information in one place!

Guide Information on CPSH Website
Purchase on Amazon
(Please review it!)
April Update:
North Texas does better,
when we all do better
Your financial support is how we determine our value to the North Texas community. Whether you give $1 or $1000, we rely on you to keep CPSH alive. Give today!

$21,500 needed to reach our 2019 $50,000 fundraising campaign.

88% of our revenue provides direct services.

Donate here



Is CPSH helping you?

Do you love what we do?